Bridging the Gap Between Imagination
And Reality Through Bespoke Software
Development Services
Add innovations to traditional applications and build world-class IT systems to unlock future growth opportunities for your business.
Multi-Platform Compatible Applications

Next-Generation User Experience

Business-Oriented Solutions

Agile, Adaptable & Scalable We Make Your
Development Process Easy
We have the experts to serve businesses of all sizes. From Designing to building to deploying
and maintaining custom software tailored to the specific needs of your business, we make it happen for you. Here is how;
A project begins with an innovative idea of yours. We initiate development confidently with  straightforward goals and state-of-the-art execution plans.
A dedicated team of software engineers starts building your product, meeting requirements smoothly.
We leave no project unattended after deployment. Our quality assurance team ensures your application remains bug-free till after you hit the market.
World Class and Innovative Software
Development Services, Ensuring 100% Growth
Aslase is years ahead of its competitors by providing software development services, using the latest technology that forces
customers to spend big bucks on their products.
We produce interactive prototypes and conduct usability tests to ensure an improved user experience and maximum customer engagement rate.
Custom Software Development
We create software with long-term business value – tailored uniquely to your business processes and adjustable to future needs.
Build your digital presence using our mobile app development services that converge a mobile platform, custom development, and the latest tech.
We provide automated software testing using established standards and a streamlined Q&A testing lifecycle to ensure the seamless operation of your software services.
No matter which device is being used, we guarantee your web app will have easy navigation, a quick load time, and a high level of interaction, resulting in a quicker adoption rate and more user retention.
Unlock new potential growth opportunities using AWS and Azure for your Cloud, Apps, Data, and Security. Our experts help you with streamlined DevOps development services.
Harness AI for customized user experiences and drive personalized digital experiences for end users using our services.
Build your product and solution while scaling your in-house development team with cost-
Efficient, highly qualified experts with our staff augmentation services.
Our IoT development services cover requirements engineering, architecture design, platform and user application creation, testing, and support to deliver robust IoT solutions that optimize business operations.
We have extensive experience in middleware, APIs, and custom data connectors to ensure safe connections with external products. Let us handle your API development projects.
Hire a team of our Full-Stack developers who will work on your project. Our experts are fully trained on various platforms, including MEAN, MERN, PHP + Vue.js, and .NET + JS.
Upgradation And Migration
No matter whether you want to migrate to a new CMS or modernize outdated web technology. Our Web Engineers and Designers will make the transition seamless using cutting-edge technology.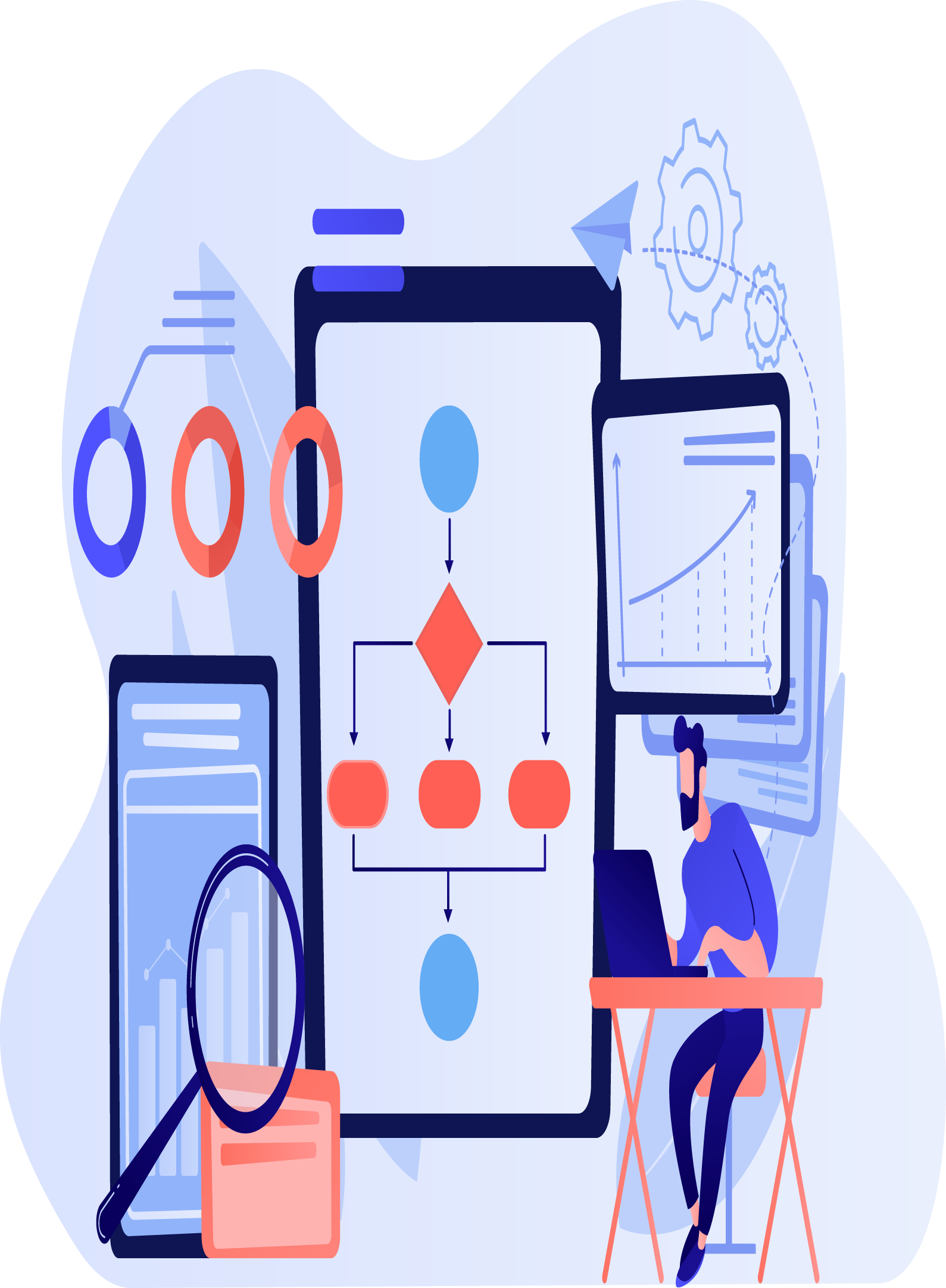 Software Development
Methodologies
Aslase Use
We work with result-driving software development methodologies tailored to your business needs,  simplifying operations to fuel the development process.
Our software engineers adopt state-of-the-art DevOps practices to help your business achieve the highest level of transparency and informed decision-making for all undergoing developments in real time.
Our team is highly experienced and familiar with the best agile software development practices to ensure world-class and industry-grade product delivery in less time.
We have a team of highly qualified scrum masters that closely look into development procedures throughout each iteration to ensure transparency and put value to your product.
At Aslase, our experts have years of experience in waterfall methodology and understand the importance of working towards all the planned goals with diligence and flexibility, meeting waterfall best practices.
Aslase is years ahead of its competitors by providing custom web app development services and using the latest technology that forces customers to spend big bucks on their products.
Our developers accurately implement the business logic of your web app on the back end. We rely on proven frameworks to ensure fast and quality coding.
Teams take time to plan and ensure user interface consistency in different browsers, mobile versions on different screen sizes, and mobile applications on multiple operating systems.
Aslase provides a well-structured user interface design for higher conversion rates and increased revenue.
We develop cloud-native, ML-augmented, IoT-enabled, and analytics-driven software and applications by leveraging our development expertise to deliver products promptly and cost-effectively.
We ensure automation, transparent communication, and predictable delivery of products while racing with different time zones to provide you with 24-hour development services, driving operational efficiency.
We collaborate with you, assess your ideas, prioritize features, and define product scope and vision to develop a Proof-of-Concept (PoC), ensuring 100% success.
Want to Unlock the potential of technology with software solutions?