Aslase is partnered with many  fastest growing companies





Hire Aslase's

DevOps
Consulting Services
Our experts provide DevOps consulting services such as assessment and planning, building pilot frameworks, process implementations, and CI/CD pipelines.
Infrastructure Management
Infrastructure management is the most important building block for any company looking to implement a DevOps methodology. Aslase's DevOps services work with organizations to leverage the cloud for greater scalability and reliability.
Configuration Management
With configuration management, you can attempt to standardize resource configurations and apply that state across your IT platform. Aslase's team of DevOps engineers helps organizations do this effectively in an agile and automated process.
Code Inspection & Integration
The core of continuous integration is always clean code. Our experienced DevOps engineer would love to work with your organization to test and improve your code. We are also diligent in reviewing artifacts for deployment to ensure high quality builds and code reports.
DevOps Automation Service
Automating the deployment process can make your business more efficient. This agile process significantly reduces software creation time and associated risks.
Staff Augmentation
One of the biggest challenges in building a capable DevOps team is finding experienced talent. This is virtually a given with Aslase. Our DevOps engineers are among the best in the world and ready to work on your projects right away.
Virtualization
Virtualization allows developers and IT teams to share the same computing and networking environment, further removing barriers for DevOps organizations and significantly reducing costs.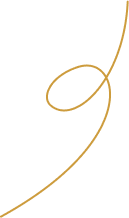 Aslase has harnessed the power of leading DevOps tools and technologies to help automate manual tasks and effectively manage the development process.
Automate workflows and deliver more value with

DevOps
services and solutions.
Our DevOps strikes the ideal balance between development and operations to maximize efficiency in the product cycle.

Develop, connect and adjust digital components on the go

Build cultural balance and rapid communication between software development and operations

Get a complete picture of the entire value chain with continuous software integration
Delivering

Applications and Services
at High Velocity
Aslase helps you adopt a true DevOps culture where software is built, tested and released quickly, often, reliably and securely. We automate and monitor all aspects of software development and delivery to help improve business performance. Leverage these awesome benefits by getting DevOps automation services