Development  with Aslase's DevOps Service
Solutions
Aslase helps you adopt a true DevOps culture where software is built, tested, and released seamlessly. We Speed up your deployment, simplify updates and upgrades, and help you achieve guaranteed higher uptime and improve business performance.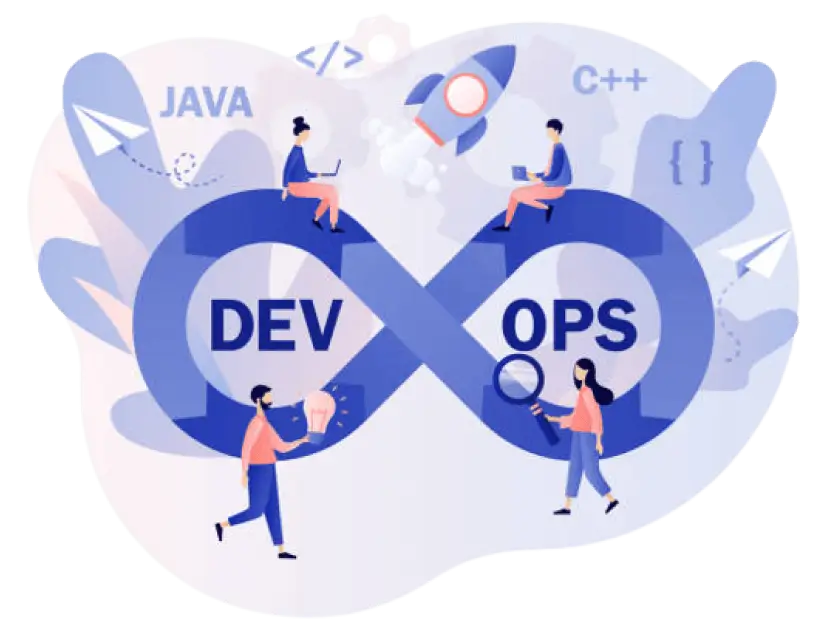 Aslase Is Partnered With
Many Fastest Growing Companies





Accelerating Software Delivery with Custom DevOps Solutions
Our experts provide DevOps consulting services such as assessment and planning, building pilot frameworks, process implementations, and CI/CD pipelines. Some of them are highlighted here
Leveraging Best DevOps Tools For Your Business Success
Aslase has harnessed the power of leading DevOps tools and technologies to help automate manual tasks and effectively manage the development process.
Leverage source control tools to share open-source projects and improve collaboration around shared repositories.
DevOps CI/CD & Configuration
DevOps CI/CD pipeline management tools for continuous integration and delivery with task automation.
Leverage container orchestration tools to decompose large applications and products into microservices running on containers
Deploy leading single-cloud, multi-cloud, or hybrid-cloud computing and storage platforms for greater flexibility and agility.
Integrate powerful automated testing tools to improve QA without delaying development, deployment, or release phases.
Observability tools ingest infrastructure and application traces, metrics, and events to inform you about the state of your system.
DevOps App Architecture Design
Thorough detailing of the architecture
Select best-suited tech stack
Our End-to-End and

Customisable DevOps
Development Process
Time to market, in our opinion, is quite important for organizations. We, therefore, regard ourselves as accountable partners eager to address issues while conveniently upholding extremely high standards. Here is how we make it happen for you
DevOps App Development Planning
Project assessment Determine your business needs Product development roadmap Shortlist features Release plan
Design UI/UX Research for design
Back-end development Front-end development Software integrations
Test planning Unit testing Release testing
Automate Workflows And Deliver More  Value With DevOps Services And Solutions
Our DevOps strikes the ideal balance between development and operations to maximize efficiency in the product cycle.
Develop, Connect, and Adjust Digital Components On The Go
 Build Cultural Balance And Rapid Communication Between Software Development And Operations
Get A Complete Picture Of The Entire Value Chain With Continuous Software Integration
Reduce and control costs in a more effective way, while focusing on core business operations
Improves software release and delivery processes, speeds up time to market and decreases technical debt
Keep your team running at full speed for rapid innovation and efficient business outcomes.
Site reliability and continuous pipeline power tools, containers, and process management.
Boost your DevOps journey with application maintenance and development.
Rapid integration for consistent delivery powers releases for faster product changes.
Ensure reliable and timely software delivery by ensuring application updates are of high quality.
Review pipeline performance, platform, and internal team KPIs to ensure there are no gaps.
DevOps automation services help you automate policies and stay compliant.
The DevOps model reduces inefficiencies and saves time by combining workflows.
Reduce the risk of deployment failures with effective release management.
Optimize hardware, network and security operations in the cloud.